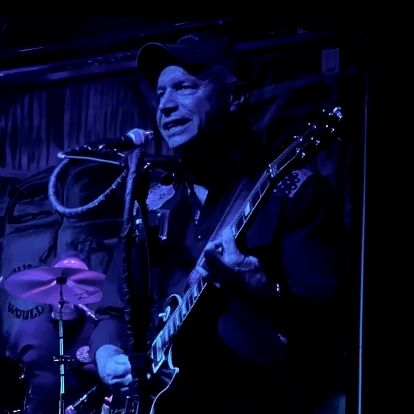 Tom Fitzgerald
Lead Guitar and Vocals (and purveyor of fine whiskeys)
Hitting the ground running straight out of military service; Tom toured with metal bands up and down the west coast (back when he could grow hair).  Since then he has pursued excellence in many bands playing jazz fusion and rock & roll with influences from artists such as Steve Morse, Joe Satriani, and Joe Perry. Whiskey Would has expanded his horizons by tapping into his roots growing up on the mountain tops of the Blue Ridge Parkway, Country and Blues come naturally. 
When that Les Paul comes out of the case, expect the party to kick up to 11.                     Let's Ride!!!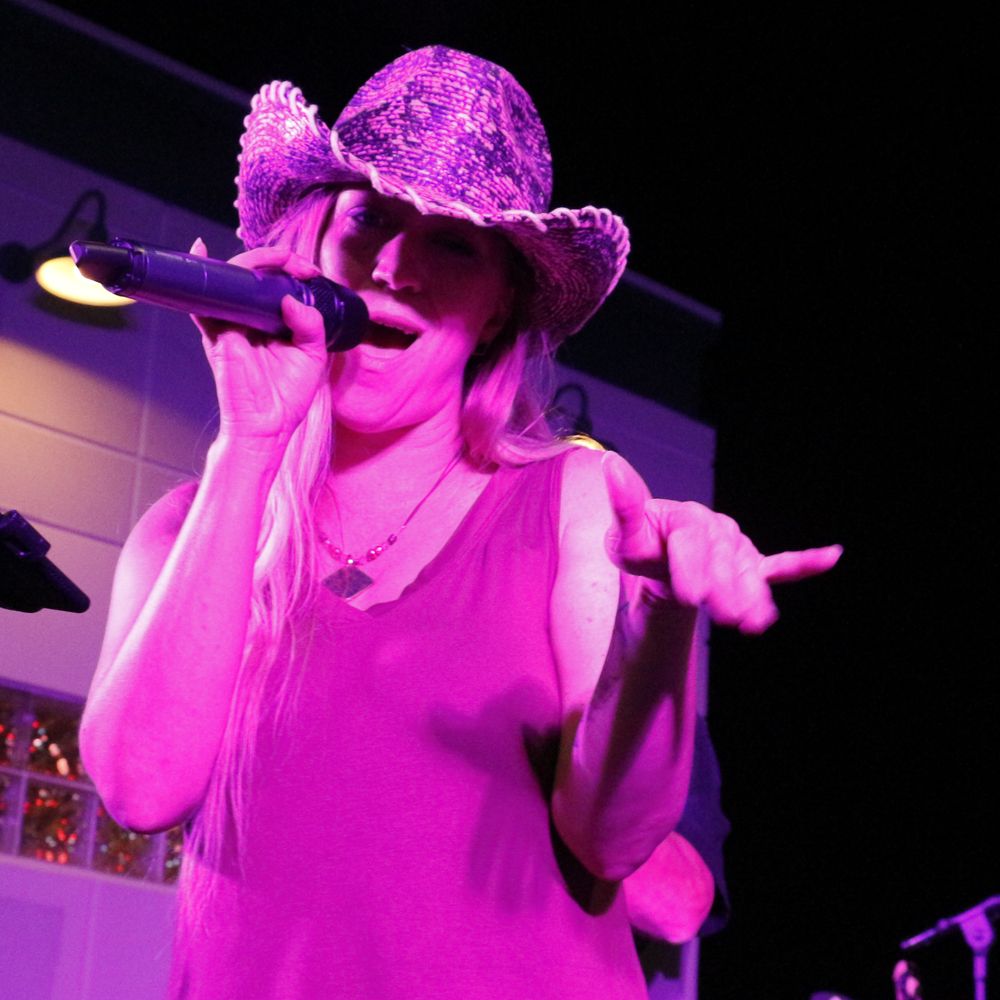 Shanna Chamberlain
AKA Dirty Gerty
Vocals, vocals and more vocals
....and of course she also brings high energy to every performance; Shanna has been singing and doin' her thang since she was very young; and you know the saying..."she has gotten better with age"; she is from the low country of Savannah, GA.; you better believe she has the soul and blues in her voice to prove it!
Well, the hat says it all!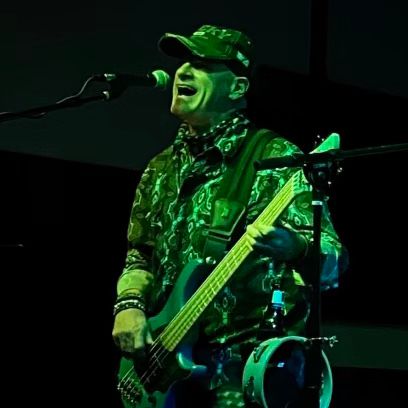 Ian McCormack
Bass/Vocals (mas Tequila)
Deep Purple's Machine Head and The Who's Quadrophenia ….two albums that led Ian to the bass and always wanting to be not only the backbone of a band but bring the beat to the show! Ian has been doing studio work and live performances all across the US from Boston to Memphis from Atlanta to Columbus; he also spent time attending Berklee College of Music.
Now Ian is teaming up with Whiskey Would.
.....because this group loves to have a good time and play good music; country, rock, blues and everything in between. Ian wants us to have fun and he is going to make sure you, the audience, and our fans, have fun too! Come up and say hey and let us know what is going to keep bringing you back to see us.
Peace...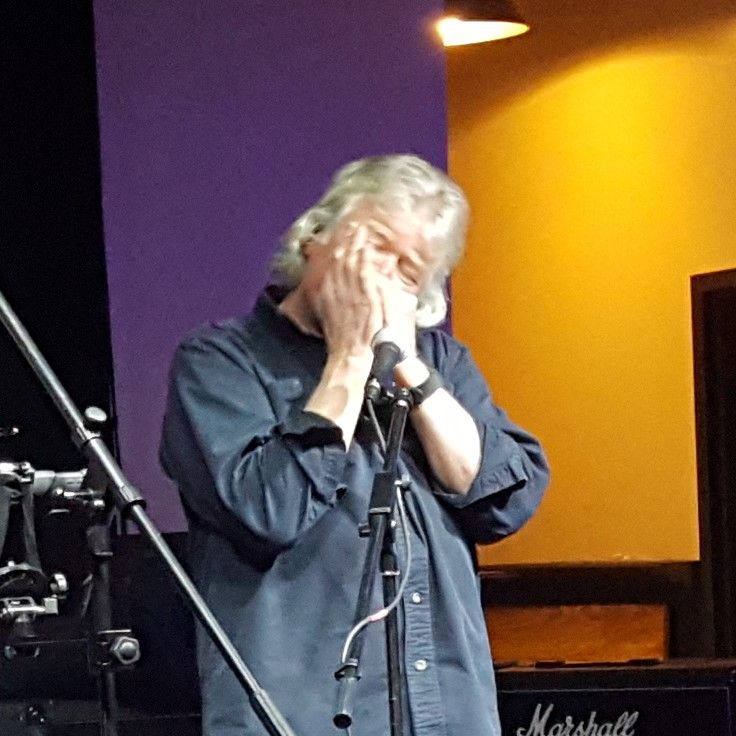 Mark Englebach
Harmonica and Shotglass
Mark's passion for music is only rivaled by his passion for being in the country riding his Harley. His harp will touch your soul with blues, dancin' with Rock n Roll, and give you boot scootin' boogies. Mark's influences range from Sonny Boy Williamson to James Cotton but has never left his Rock N Roll drive. It's not hard to find Mark in a local pub sitting in with other musicians adding his back roads influence. 
Cheers!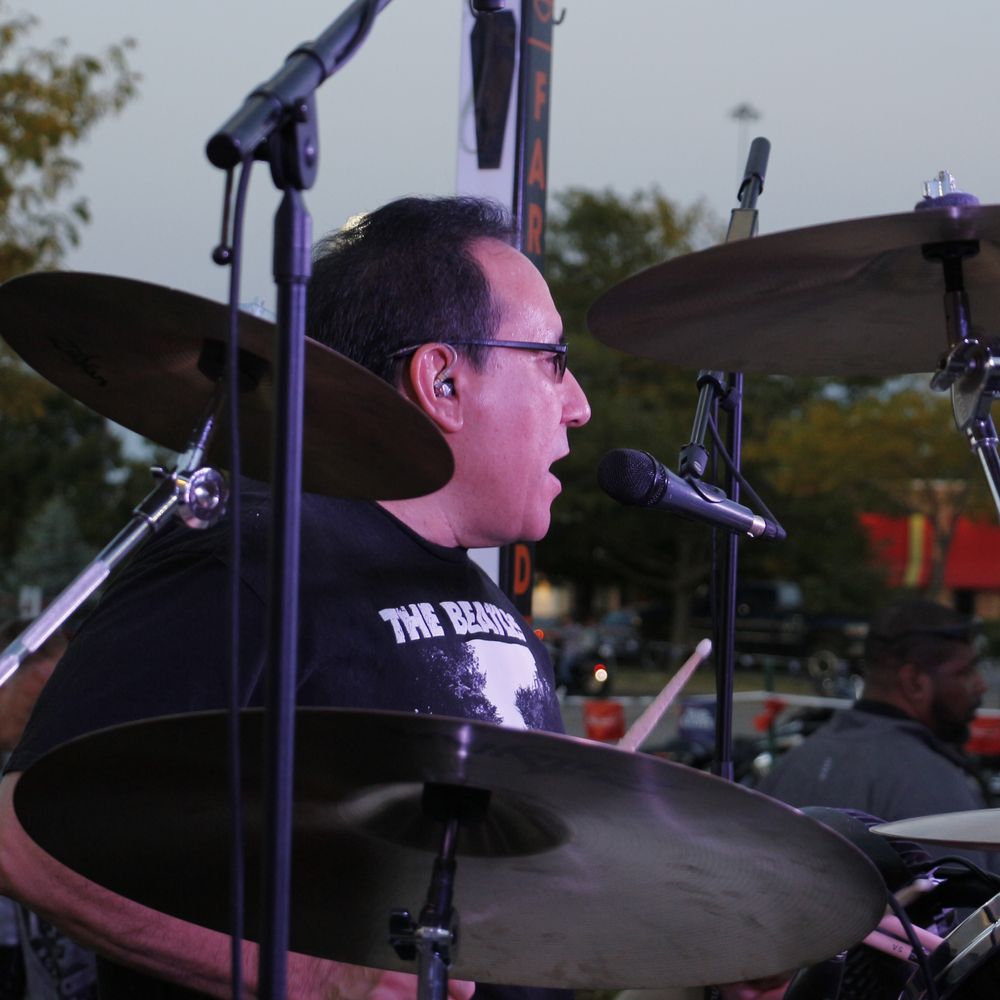 Ariel Lopez
Drums /Vocals
Ariel started playing drums at a young age joining his first band in 8th grade.  Over the years he has played in several bands covering  rock, country, blues and some pop tunes.  His musical taste also spans multiple genres that include rock, jazz, country and funk basically whatever sounds good and is fun to play. He joined up to help Ian hold down the beat for Whiskey Would as well as adding high-end vocals.  Come on out meet the band, say hey to Ariel and have a great time with Whiskey Would.
 
We just love to play Kickin' music.  There is a lot that we are capable of doing, but good Rock n Roll and newer Country is what we like to bring to the party. .